AMSOIL SABER® PROFESSIONAL SYNTHETIC 2-STROKE OIL
Note: Shipping in 2-3 working days after placing the order
Note: Oils and other Fluids can be shipped by surface mode only.
Product Code: ATPQT
Package Size: Net 1 U.S. Quart (946 mL)
Product Highlights
Excellent lubricity and cleanliness
Controls friction and helps prevent wear, plug fouling, ring sticking and exhaust-port blocking
Smokeless – delivers fewer emissions at 100:1
Stabilizes fuel during storage
Delivers outstanding protection and performance at lean mix ratios
Description
Use in all handheld two-stroke equipment or other applications that specify JASO FD, ISO-L-EGD or API TC, including STIHL,* Husqvarna,* ECHO,* Toro,* Shindaiwa,* Craftsman,* 4-Mix STIHL and Hybrid 4 Shindaiwa.
FIGHTS POWER-ROBBING CARBON
High-quality synthetic base oils burn more cleanly than other synthetic and conventional base oils.
Eliminates carbon deposits that lead to stuck piston rings, clogged exhaust ports and plugged spark arrestor screens for easier starting and maximum power.
Delivers improved cleanliness mixed at the SABER Ratio™ of 100:1 compared to other oils mixed at a conventional 50:1 ratio.
---
SABER Professional Fights Carbon
Equipment using SABER Professional was 96 percent carbon-free.A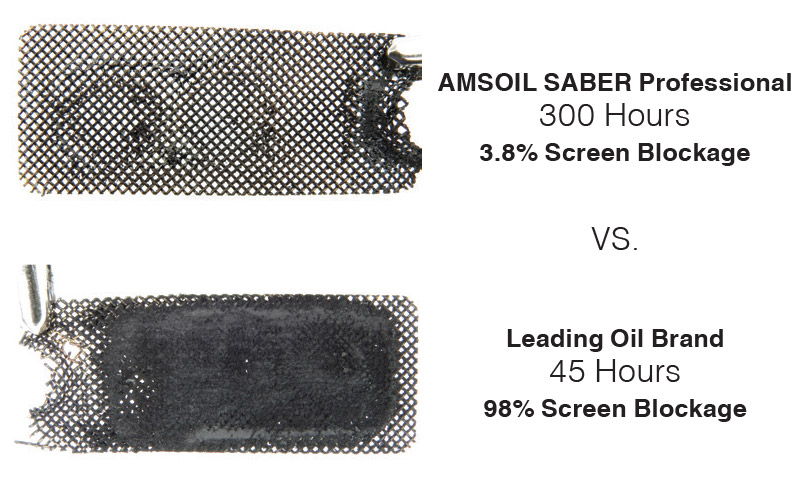 ABased on spark-arrestor testing.
REDUCES COSTS
Using SABER Professional at 100:1 cuts oil costs by 50 percent or more compared to other oils mixed at 50:1 while still delivering excellent protection.
Helps equipment last longer, reducing replacement costs.
Maximizes power and efficiency, helping workers and homeowners get more work done, faster.
---
DELIVERS ADDED CONVENIENCE
Reduces smoke and emissions, maximizing comfort.
Provides the additional benefit of fuel stabilization to help prevent fuel from deteriorating during storage and causing poor engine performance.
Motor oil Wikipedia https://en.wikipedia.org/wiki/Motor_oil
Free Shipping For All Products !